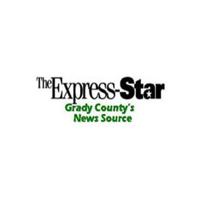 Travel: Oklahoma City Zoo Safari Lights Are Not To Be Missed | Community
Wow – the Oklahoma City Zoo Safari Lights exceeded my expectations.
I wasn't particularly excited when I saw that they were going to make a holiday light display. I saw a lot of examples – Orchard Road in Singapore, New Years in Hong Kong, various exhibitions from cities across the country.
I'm sure there are many more that are spectacular. But in Oklahoma, this one takes the Christmas cookie.
Yes, you will find some of the more common and flat figures, but the plethora of three-dimensional animated exhibits at the zoo are true works of art. More than 50 exhibits are scattered around the grounds of the zoo.
The complete experience is in two parts.
The first segment is a road trip that begins in the southern part of the zoo, near the elephants and big cats. It's baffling to walk through the zoo in the dark – you won't see the real animals so it was hard to tell exactly where we were. But don't worry, just follow the car in front of you.
My first idea that this was going to be something really different was to walk through an entrance guarded by colorful dragons and past a wall of glowing red lanterns. The path, lined with pastel flowers, led to a bamboo forest where baby round pandas were frolicking.
The figurines, sculpted lanterns, are created from steel frames covered in translucent fabric and illuminated from the inside by LED lights. Each individual lantern takes several days to make.
The elaborate details are hand painted and are incredibly intricate and beautiful. It took 10 trucks to bring all the pieces to Oklahoma City, and a team of 30 artisans worked for over a month to create the zoo exhibit.
Photography was difficult on the drive; traffic must continue, albeit at a slow pace. A convertible, although cold, would be an ideal vehicle (vehicles include SUVs, but not RVs, limousines, or other permitted extra-large vehicles).
Make sure your front windshield is clean. Pulling out the front passenger window, I had harsh words for the side mirror.
The light displays present a wide variety of subjects, from fanciful or mythical animals and prehistoric creatures, to representations of species found in the zoo. These are interspersed with fantastic flowers, butterflies and stars.
Placement is hit or miss, with a grizzly family near grazing elephants, rhinos, and giraffes, while Tyrannosaurus rex and other fearsome beasts show their teeth nearby.
It's hard to pick a favorite view, but the Zoo Bridge has to be at the top of my list. Giant flowers, frogs and dragonflies line the road; above the head, pink water lilies with large green water lilies hang upside down.
The ride ends in the zoo's main parking lot. The driving portion of Safari Lights takes approximately 30 minutes.
It might seem expensive ($ 60 per vehicle for non-zoo members, $ 50 for ZOOfriends members), but tickets, which must be reserved in advance, include up to four bracelets for the passing part. .
Plan to arrive at least 15 minutes before your scheduled time – there will likely be a queue at the entrance. Enter via Remington Place / Grand Boulevard.
Once you exit the drive-thru, park and walk through the main entrance. Walk-in and in-car customers who require additional bracelets can purchase them here.
The highlight of the entrance plaza is a 10+ minute light show featuring the Miranda Family Lights, which premiered on ABC's The Great Christmas Light Fight in 2019 (this includes strobe effects, so if you are sensitive to intensive lighting, you I want to jump quickly in this area).
It is possible to buy tickets only for the crossing part of the zoo, but if you plan to go there on a weekend evening, check if tickets are limited. Online purchase is suggested. The tour takes you through the petting zoo, past Stingray Bay and into the DINO SAFARI area.
Lanterns in this area include a Pegasus-pulled Cinderella-style carriage, a preparing peacock, sea turtles, and a giant crab with a bubble machine providing an underwater accent.
Particularly popular interactive elements in this section are large, lighted tire-type swings, musical stars to dance on, and a slide. Although Santa himself is gone after December 25, a giant Santa Claus lantern makes for a good photoshoot. Other activities available on limited nights are cookie decorating and more.
Tickets for the guided tour are $ 10 per person for ZOOfriends members and $ 12 for non-members over three years old. The Safari Lights experience is open every evening from 5:30 p.m. to 11:00 p.m. with the last admission no later than 10:30 p.m., until January 9.
For more details, visit the zoo's website at okczoo.org. (FYI: this winter, the zoo is closed to day visitors on Tuesdays and Wednesdays.)
The Oklahoma City Zoo had one last holiday light show in 1992. Things have come a long way, baby. It is truly an opportunity not to be missed.